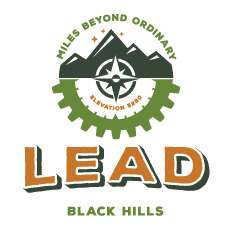 Streets
The Lead Street Department is responsible for maintaining over 25 miles of city streets. The Street Department cleans, repairs, replaces and removes snow on all of the streets in Lead. Our primary goal is public safety.
Street Cleaning
The street crew generally cleans all of the city streets in the spring after the last snow of the year. Occasionally, if weather permits, some cleaning may be done in early spring to begin the removal of accumulated sand. Crews will also clean areas after heavy rains or construction. Prior to cleaning, the major streets within Lead may be posted "No Parking after 7 AM". Citizens are asked to cooperate by having their vehicle(s) removed for this process. The street cleaning will generally be done by mid-day.
Street Repairs
The street crew will repair potholes throughout the year, focusing on the early summer. They will also repair areas that have been impacted by utility work. Hot asphalt is the preferred repair but circumstances may dictate that a cold asphalt mix be temporarily placed.
Street Overlays/ Replacement
The city maintains a three-year schedule of asphalt overlays. All streets within Lead have received a grade based on their condition. This grading is the basis for the schedule. The city also attempts to cluster street overlays to increase crew efficiency. Overlays are generally done in the summer months.
Entire street replacements are associated with utility/infrastructure work. All streets that are entirely replaced are generally replaced with concrete. Concrete provides a longer lasting surface that provides the most effective use of taxpayer funds.
Snow Removal
The street crew is responsible for the snow removal on all city streets throughout the community. The exceptions are Highway 14A through the upper end of Lead and a small portion of Highway 85 through the lower end of Lead. Those areas are maintained by the South Dakota Department of Transportation.
Routine snow removal can continue throughout the winter months. Streets will be cleaned as conditions and priorities allow.
IF A STREET IS POSTED WITH A "NO PARKING AFTER 7 AM-SNOW REMOVAL" SIGN, YOUR VEHICLE MUST BE REMOVED FROM THAT STREET OR IT WILL BE TOWED AT YOUR EXPENSE.
Large Snowfalls/Blizzards
During significant snowfalls/blizzards the street crew will work on keeping the primary streets open in Lead. During the storm, personnel will be staffed at Lead City Hall (584-1401) to assist with any emergencies or to answer any concerns. The Lead Police Department (584-1615) will also be available to assist the public. However, conditions can become so difficult that the safety of the crews becomes paramount and the snow plowing will temporarily stop. That is the rare exception to the rule.
After the storm has ended, the Lead street crews will work around the clock until all streets have a driving lane open. Following that, the crews will begin the task of widening streets and, eventually, the removal of accumulated snow.
Where
History
Meets the
Future