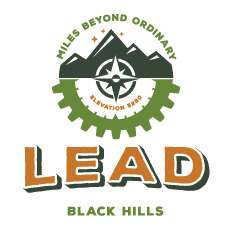 Comprehensive Plan Overview
The Lead Comprehensive Plan is the framework for the City of Lead for shaping future growth and change, for protecting what the community values, for enhancing what the community wants to improve, and for creating what the community feels is missing. Download the 2017 Lead Comprehensive Plan >>
The Comprehensive Plan serves the following purposes:
Articulates a long range vision that can serve Lead into the future, and also provides policies that address current issues.
Addresses physical planning issues such as land use, development, transportation, housing, parks, public facilities, and utilities, as well as social and economic development issues.
Identifies key issues, sets goals, and defines policies to achieve the goals. This provides the legal basis for land use control and a link to Lead's zoning and subdivision ordinances.
Ties together the various components of Lead (land use, transportation, community facilities, and so on) into one "comprehensive" plan that reflects the interrelationships among these components.
Guides Lead City staff, the Lead City Commission, Lead Area Economic Development, Lead Chamber of Commerce, and private property owners and developers in decisions related to preservation, redevelopment, and new development activities in Lead.
Comprehensive Plan Commission:
| | |
| --- | --- |
| City Commission Representative | Don Mack |
| City Commission Representative | Vacant |
| P & Z Representative | Gordon Phillips |
| Historic Preservation Representative | Les Roselles |
| At-Large | Thad Fuller (Chairman) |
| At-Large | Joan Irwin (Vice-Chair) |
| At-Large | Vacant |
| At-Large | Pam Hamilton |
View Meeting Agendas
View Meeting Minutes
Where
History
Meets the
Future